Pull a Plane 316 | March 9
March 9, 2024 @ 12:00 am

-

11:59 pm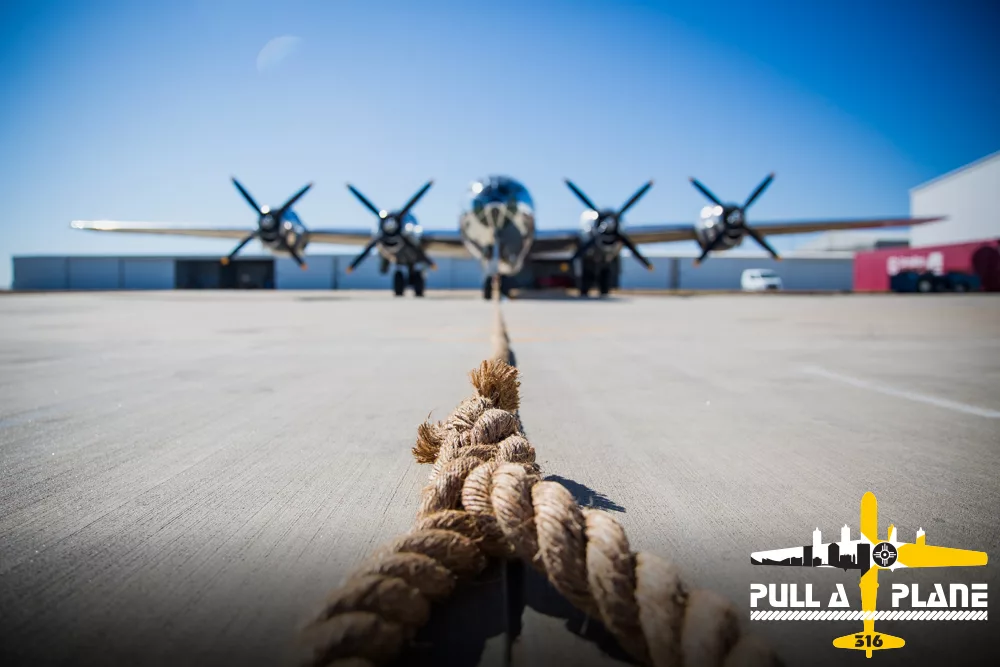 B-29 and the WSU Tech Foundation are partnering to bring you Wichita's third annual Pull a Plane for Education event on October 7! The unique fundraising event features the ultimate tug-of-war competition – men and women against plane!
The challenge is to see whose team of 25 people can battle to pull Doc — a restored B-29 weighing in at more than 80,000 pounds – 25 feet in the fastest time.
To participate, each person raises $100 to meet the $2,500 team entry fee. But the best part is that the person who raises the most donations for education will earn a ride in B-29 Doc himself!
Learn more and register your team at pullaplane.com.
Related Events